DISCOVER THE DIFFERENT EXPERIENCES
Escape rooms have been gaining popularity for a while now – and it's no wonder! Enter the world of immersive team fun designed to challenge you and your team mates to beat the clock and escape in time!
As you step into the Mobile Escape Room, you will enter a themed room with one task in mind – to solve the clues and escape! To do this, you and your teammates will have to solve puzzles, identify patterns, decipher codes, analyse data, locate evidence and investigate! You and your team must work together, quickly and decisively to discover the answers to the challenges and crack that final code to achieve your goal – and do it before the clock runs out!
Our Mobile Escape Rooms are so versatile that you can almost set up your Escape Room anywhere – as long as you have enough space! We can create your Mobile Escape Room inside or outside, as long as you have a power source.  Each Mobile Escape Room comes complete with a Games Master to set the scene, guide you if you get stuck and take group photos if you succeed!
There are different themes to choose from, as well as a Table Top Escape Box version – perfect if you have lots of people!
Why not go one step further and fully brand your Escape Room… we can customise your room regardless
of your theme, logo or brand so just let us know! We can also design you your very own Escape Room experience – contact our team today to find out more!
WHICH ONE WILL YOU CHOOSE?
BECAUSE IT'S HARD TO CHOOSE BETWEEN THEM!
WE HAVE DIFFERENT TYPES OF ESCAPE ROOM: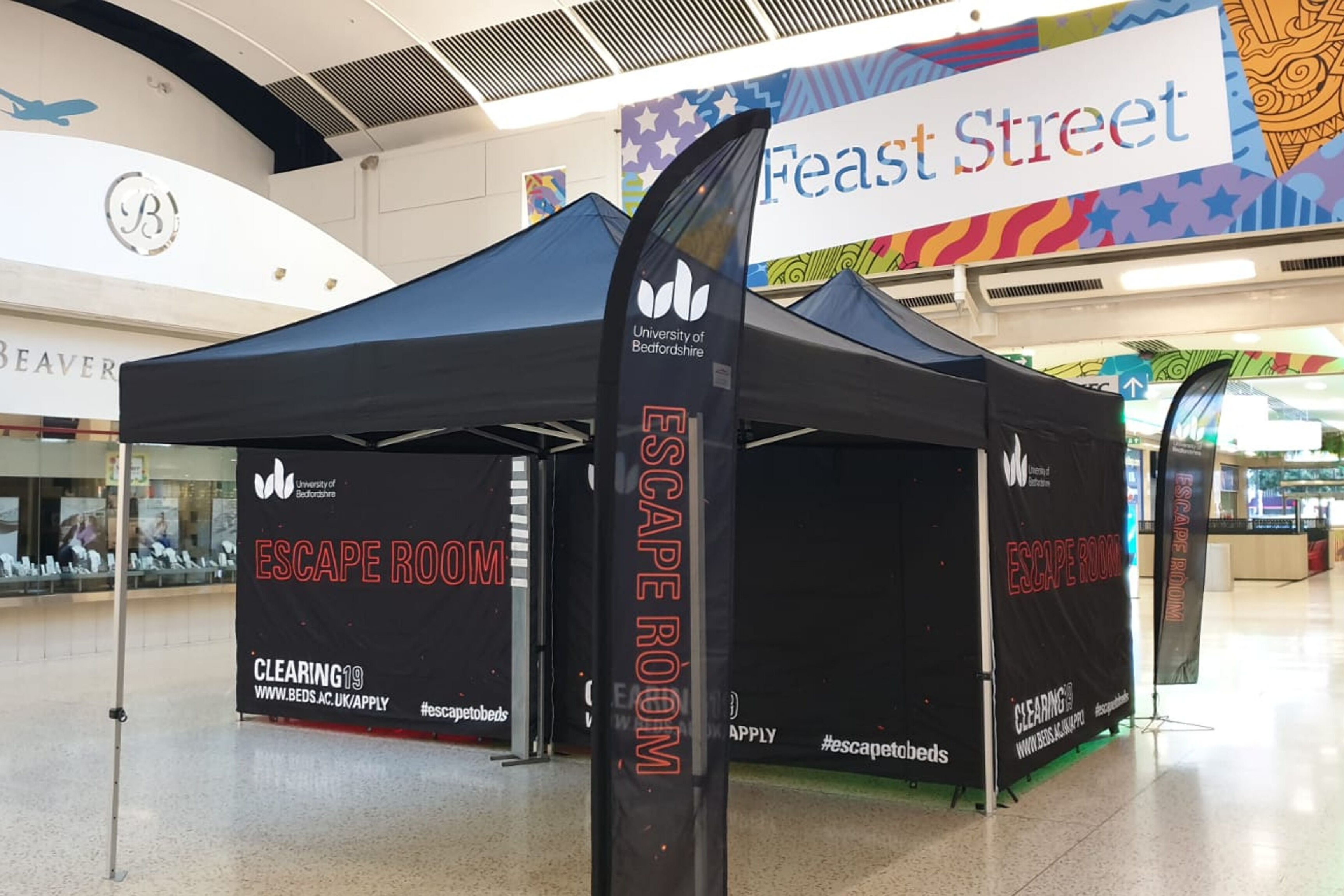 MOBILE ESCAPE ROOM
Our Mobile Escape Rooms are designed to be portable, meaning we can set it up anywhere as long as there is enough space! Contained within a covered marquee, your Mobile Escape Room is fully kitted out with puzzles, evidence and codes for you to decipher. They can be set up inside or outside, all we need is enough space and a power source!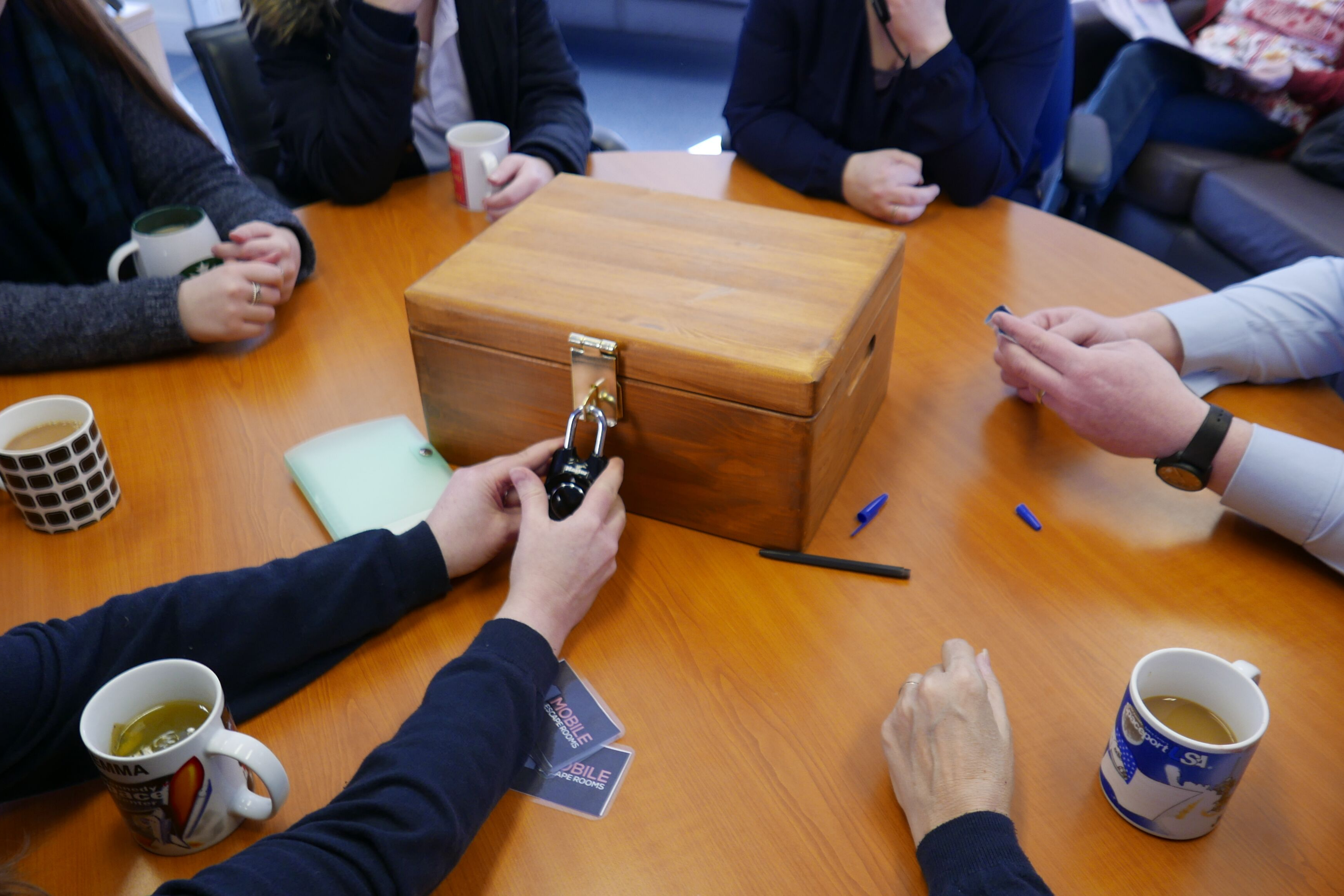 TABLE TOP ESCAPE BOX
For larger groups of 50+, if time is tight or you don't have outside space, we offer a table top escape game experience. All we need is tables for your teams to sit around and work through the box's clues to solve the case! Our Table Top Escape Boxes are perfect if you have a large number of people, as every team can compete against each other at the same time!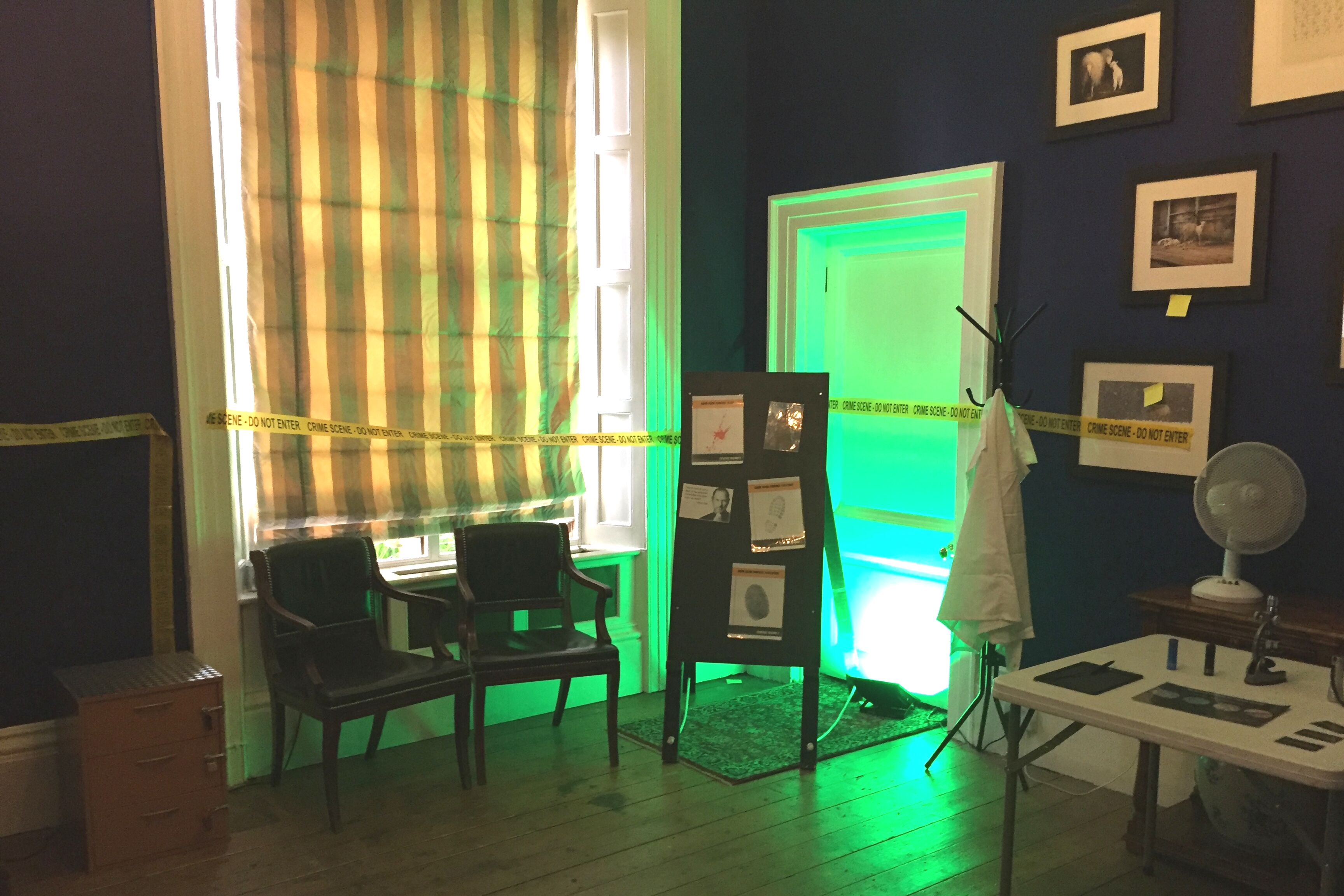 ESCAPE ROOM SET IN YOUR CHOSEN LOCATION
Not enough room for a marquee, or you have a room you'd like to use instead? We can set up the Escape Room within your chosen room. All the same codes, games and puzzles will be set up within your room and we can mark items that you don't want touched - because everything could be a clue in an Escape Room!
All of our Escape Rooms and games are designed and built in-house. We have experience in everything from game design, animation, print design, 3D printing and electronics so we can create a fully bespoke experience to suit you!
Why not have an Escape Room at your:
WE ALSO HAVE MORE SERVICES AND TECHNOLOGY AVAILABLE TO CREATE AN EVEN MORE INCREDIBLE EXPERIENCE - MADE JUST FOR YOU!
Full game design & development
Electronics – e.g. bomb puzzles
Sound, smell, touch & taste
3D Printed props & puzzles